Our Garden Centre was started in 1995 by William Montgomery supplying customers all over Northern Ireland, Republic of Ireland and further afield
Based in Maghera Co. Derry/Londonderry we are located just off the main A29 Coleraine Road, 1/2 a mile from Upperlands where you will find Clarkes Linen Mill, Upperlands Dams and The Flax Museum. Within Upperlands you can dine at Shandersons Cafe/Bistro and you could also enjoy a luxurious stay in Ardtara House. With only a 2 mile journey into Maghera town centre, you can find some highly recommended eating establishments, clothes shops and accommadation.
Throughout the years we have diversified our business so we can appeal to customers all year round.
As well as our Garden Centre we now also have an in-house trained Florist, Farm Shop, Pet Corner and an extensive Floral Sundries range.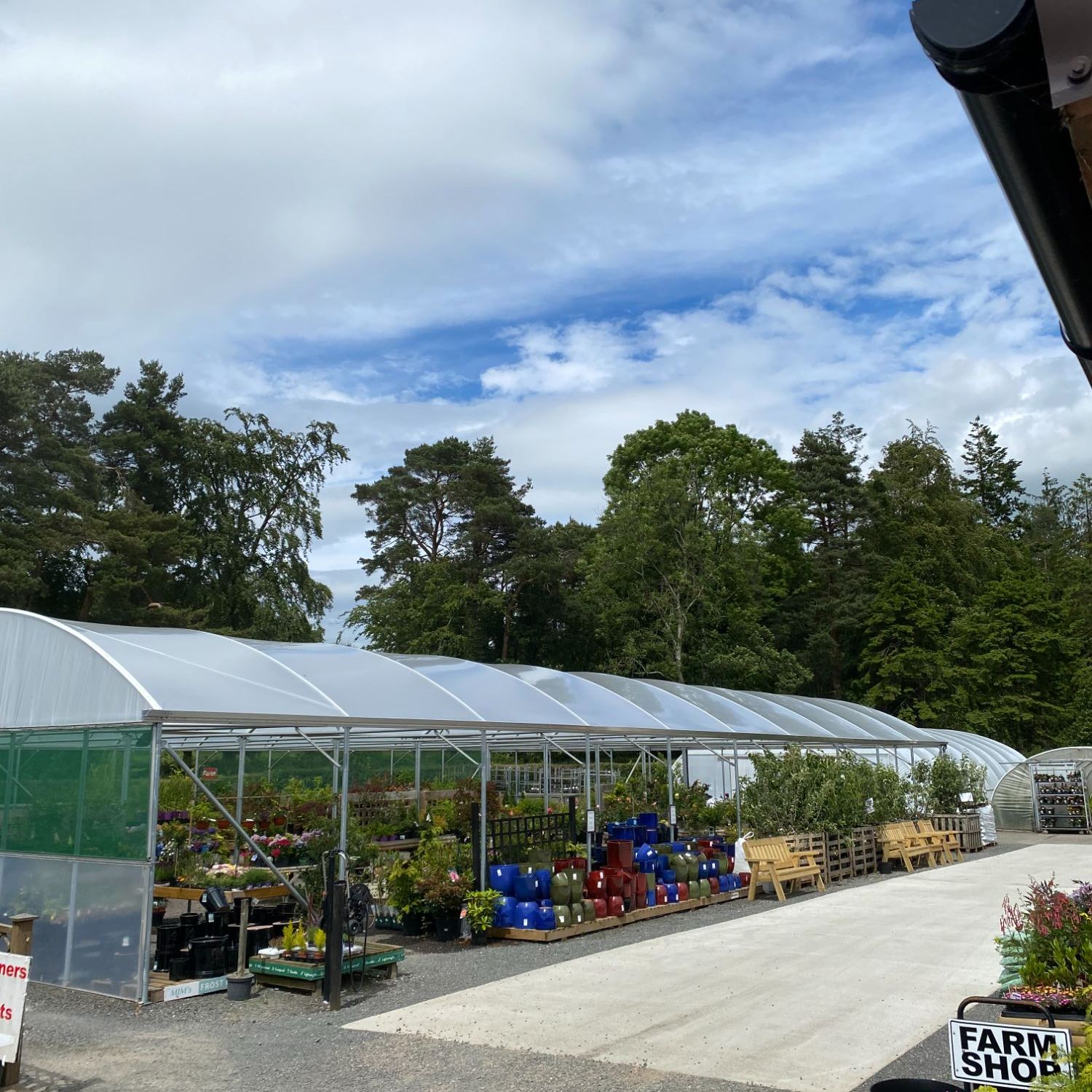 At Montgomery Nurseries & Garden Centre, we pride ourselves in our excellent quality and service at affordable prices. Our Garden Centre is spacious and well stocked, with everything you will ever need to make your garden beautiful.
We stock an extensive range of bedding plants, shrubs and trees throughout the year. During Spring we plant Summer bedding, fruit and vegetables for the coming Summer Season. Once the Summer starts and the blooms begin to open our Garden Centre truly comes alive. Each summer we fill approximately 1000 containers with bedding plants. We encourage our customers to bring in their own or new containers and we re-fill them, look after them for a few weeks and then hand them over once they are perfectly in bloom. During the Autumn it's all about Christmas preparations, bare root hedging and the planting of Winter bedding and bulbs. As the temperatures drop and Winter approaches, we get on our hats and coats. Our team begin to produce our Holly wreaths and Noble Fir Wreaths for Christmas. Again, we offer a container re-filling service during the Winter months. Let's not forget our Fresh Cut Nordmann Fir Christmas Trees-Every customer picks out their tree and heads home to decorate it. Going forward into Spring, we clean and tidy our entire Garden Centre and start it all over again.
Our product ranges stocked include Mr Fothergills Seeds, Woodlodge pots, Kapiteyn bulbs, Taylor bulbs, Doff and Growmoor compost. We also carry a large stock list of weed killers, pest control, plant feeds, seasonal grass care, moss removers, grass seed and Rootgrow. You will also find a range of solar powered lights, garden decor, water features and memorial gifts in our Garden Centre.
We can't forget about our cold-water goldfish, fancy fish and Koi in our Pet Corner. We stock everything you need for cold-water fish including pond accessories, feeds, chemicals, ornaments, nets etc. We hold a selection of different tanks in stock and can order in bigger tank set-ups to suit your needs. We are continuing to expand our pet supplies section as demand grows.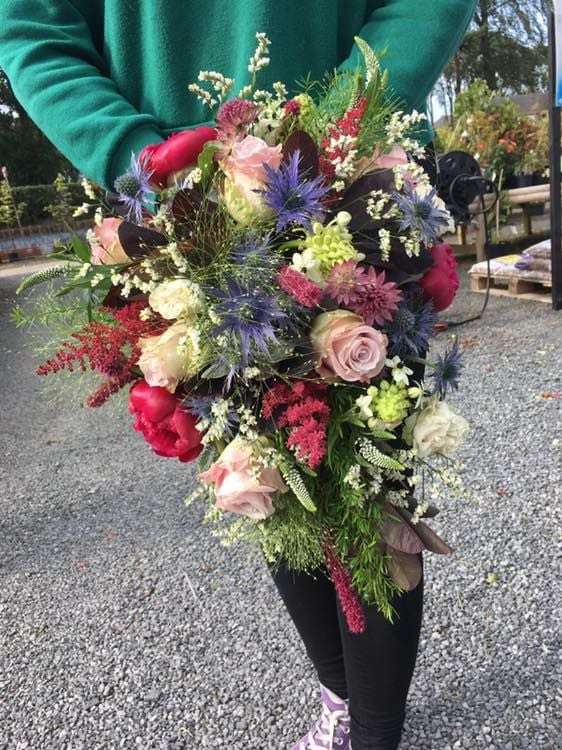 Our in house trained florist is highly creative and this is reflected in her work.
Using techniques learned while training in Greenmount College, our florist can create beautiful hand tied bouquets, button holes, wrist corsages, grave arrangements plus much more using high quality fresh cut and silk flowers.
Our florist uses her sense of artistry and knowledge of different types of flowers to choose the appropriate flowers for each occasion. All our fresh cut flowers are sourced from top quality growers. Once they arrive in-store they are conditioned and then stored in our purpose-built cold room.
Fresh cut flower bouquets can be ordered in-store or through our on-line order service. All bouquets would be professionally arranged by our florist using seasonal flowers. Delivery service can also be provided.
If you have any enquiries please get in touch.
Our Farm Shop is the latest addition to our Garden Centre. Where possible, we stock as much locally sourced fresh fruit, vegetables and meat products with minimal packaging.
Our local suppliers include: Annies Delights, Loughshore Honey, Curragh View Farm - Free Range Pork Meat, An Charraig Dhubh Dexters Beef, Prep House Sauces, Glens of Antrim Crisps, Crillys Sweets, Maine Mineral Drinks, Morellis Ice Cream, Strathroy Dairy, Glenshane Egg Products and Mossview Potatoes.
If that's not enough for you, you will also find a range of Tiptree jams and curd, chutneys, sparkling apple & grape drinks, tined & bottled fizzy drinks, jarred jalapeño, sun-dried tomatoes, olives, biscuits, teas and coffees, sweet chilli sauce plus great gravy and curry powder mixes.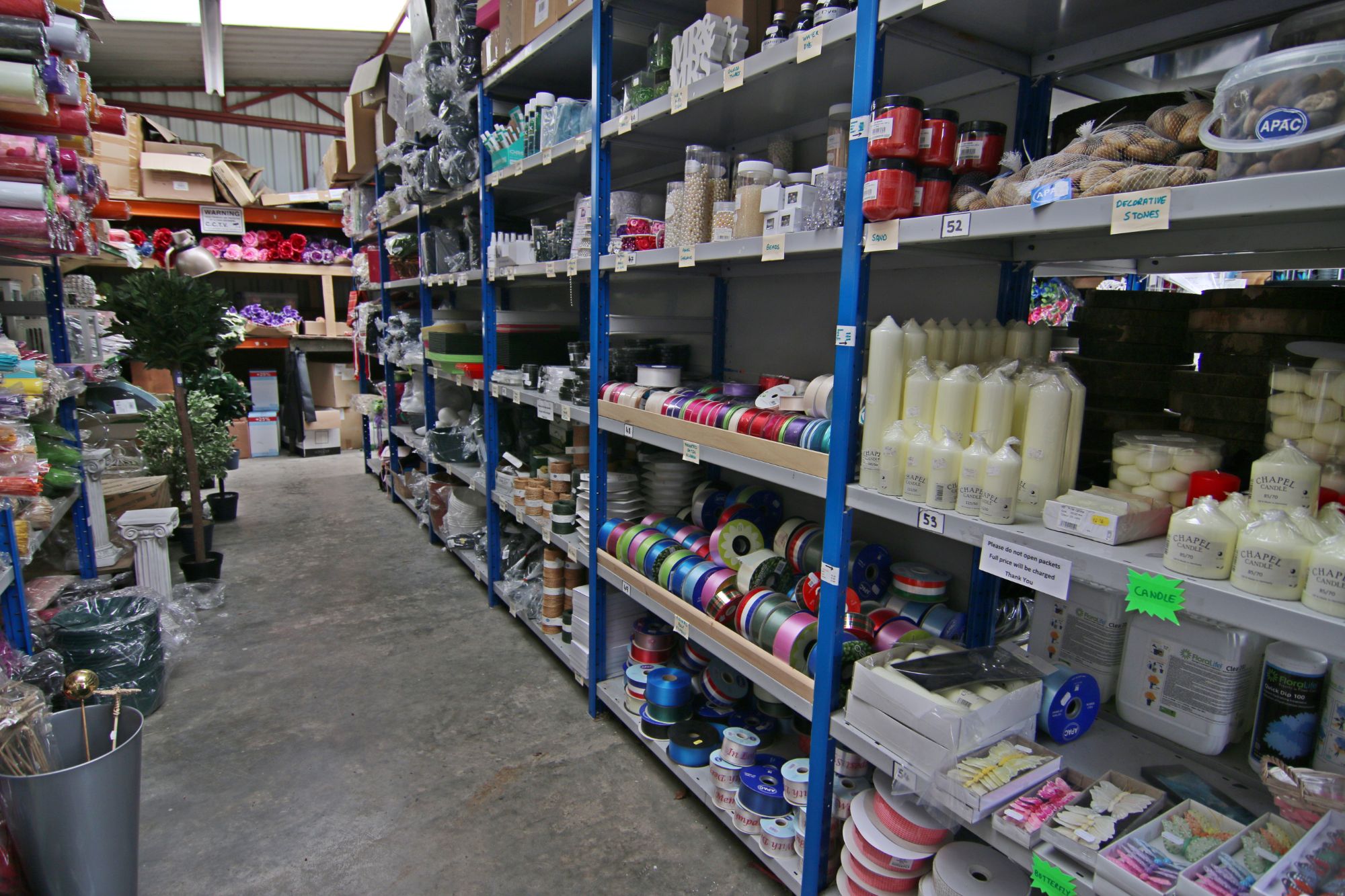 Our floral sundries department has grown considerably over the past nine years.
We supply floral sundries to florists and crafters all over Northern Ireland, The Republic of Ireland and Mainland UK.
As well as stocking an extensive range of floral sundries in-store including high quality silk flowers, floral foam, plastic containers, tools, ribbon, tissue paper and much more, we also have a van sales driver out on the road delivering goods directly to florist shops. If you have a florist shop and would be interested in availing of this service or if you would like more information on our floral sundries department please do get in touch.
We are also one of the largest producers of straw wreaths and wreath wrap in Northern Ireland. These are a line of items that are growing in popularity with wreath makers at not only Christmas but throughout the year. We have a variety of sizes available in straw wreaths to suit your needs.
Our current suppliers of sundries include Smithers Oasis, Apac Group, Corsage Creations, Jeno Floral, Val Spicer, Chrysal UK plus many others.
We have plans to continue the expansion of our floral sundries department to include many more ranges in-line with demand.